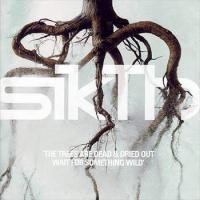 +
Sikth
The Trees Are Dead & Dried Out Wait for Something Wild
Publicación:

Sello:

Productor:

Género:

metal, punk-core

Estilos:

mathcore, progressive metal, avant-garde metal
Dan Weller: guitarra, piano
Graham "Pin" Pinney: guitarra
James Leach: bajo
Mikee W. Goodman: voz, sintes
Justin Hill: voz
Dan "Loord" Foord: batería, percusión
01. Scent of the Obscene
02. Pussyfoot
03. Hold My Finger
04. Skies of Millennium Night
05. Emerson (Pt.1)
06. Peep Show
07. Wait for Something Wild
08. Tupelo (versión de Nick Cave and the Bad Seeds)
09. Can't We All Dream?
10. Emerson (Pt.2)
11. How May I Help You?
12. (If You Weren't So) Perfect
13. Such the Fool
14. When Will the Forest Speak...?
COMENTARIOS
1 Comentarios
Seldon_Reilly

Algo totalmente personal: unos de los discos que más me gustó en su día y que más me gusta a día de hoy. Si tuviera que elegir una canción sería "Wait for Something Wild"