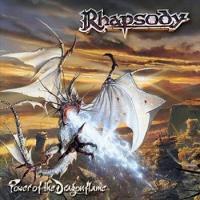 Rhapsody Of Fire
Power of the Dragonflame
Publicación:

Sello:

Productor:

Género:

metal

Estilos:

symphonic metal, neoclassical metal, power metal
Fabio Lione: voz
Luca Turilli: guitarra
Alex Staropoli: teclados
01. In Tenebris
02. Knightrider of Doom
03. Power of the Dragonflame
04. The March of the Swordmaster
05. When Demons Awake
06. Agony Is My Name
07. Lamento Eroico
08. Steelgods of the Last Apocalypse
09. The Pride of the Tyrant
10. Rise from the Sea of Flames
11. Gargoyles, Angels of Darkness
I. Angeli di Pietra Mistica
II. Warlords' Last Challenge
III. ...And the Legend Ends...
COMENTARIOS
0 Comentarios